In the rapidly evolving world of business, where innovation and adaptability are paramount, companies are constantly in a race to outperform their competitors. Amidst this fierce competition, business owners grapple with numerous challenges, but one stands out as particularly daunting: constructing a team that not only works but thrives together. It's a puzzle that goes beyond the mere evaluation of resumes and credentials.
While technical skills and professional experience are undeniably crucial, they are just pieces of the larger team-building mosaic. The heart of a successful team lies in its chemistry, the intangible dynamics that dictate how members interact, collaborate, and ultimately, produce results. This chemistry is significantly influenced by individual personalities and how they fit within the broader tapestry of the company's ethos and mission.
Enter the realm of personality assessments, tools designed to delve deep into the psyche of individuals, uncovering traits, tendencies, and behavioral patterns. Among these, the DiSC assessment has emerged as a frontrunner, offering insights that can be pivotal in the hiring process. But as with all tools, its efficacy hinges on its application. How can business owners harness the power of DiSC to sculpt their dream team? And more importantly, how can they decode the nuances of the results to make informed decisions?
Understanding DiSC
DiSC is a personal assessment tool that measures an individual's preferences and tendencies in four primary areas:
- D (Dominance): People who score high in this area are assertive, driven, and ambitious. They thrive in leadership roles and are often very results-oriented.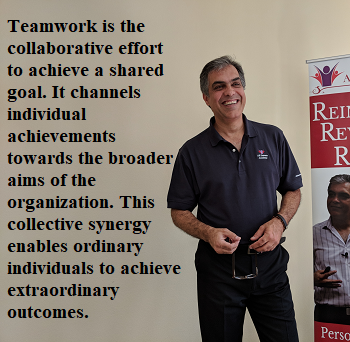 - i (Influence): Those with high scores in Influence are outgoing, enthusiastic, and persuasive. They excel in roles that require collaboration and team dynamics.
- S (Steadiness): Individuals who score high in Steadiness are calm, patient, and consistent. They are great team players and often serve as the glue that holds teams together.
- C (Conscientiousness): People with high Conscientiousness scores are analytical, detail-oriented, and systematic. They thrive in roles that require precision and careful planning.
Advantages of Using DiSC in Hiring
1.

Enhanced Team Dynamics
By understanding the DiSC profiles of potential hires, business owners can predict how they will interact with existing team members. This can lead to improved team dynamics and reduced conflicts.
The Foundation of Team Dynamics
At its core, team dynamics refers to the behavioral relationships between members of a group that are working together towards a common goal. These dynamics can influence how the team performs, communicates, and collaborates. When dynamics are positive, teams can achieve synergy, where the collective output is greater than the sum of individual efforts. On the flip side, negative dynamics can hinder productivity, breed conflict, and stifle innovation.
The Role of DiSC in Shaping Dynamics
A. Understanding Individual Strengths and Weaknesses: DiSC provides a clear framework for understanding the behavioral tendencies of each team member. For instance, while a high 'D' individual might take charge in decision-making situations, a high 'S' individual might excel in ensuring team harmony. Recognizing these traits can help in allocating roles that play to each member's strengths, thereby optimizing team performance.
B. Predicting and Mitigating Conflicts: By understanding the potential areas of friction between different DiSC profiles, leaders can anticipate conflicts before they arise. For example, a 'D' profile individual might clash with a 'C' profile individual due to their differing approaches to risk and detail. Foreseeing this, a leader can implement strategies or interventions to mediate and ensure smooth collaboration.
C. Promoting Effective Communication: DiSC can serve as a common language for teams, helping members understand how to best communicate with their colleagues. For instance, while a 'C' profile individual might appreciate detailed data-driven discussions, an 'i' profile individual might resonate more with enthusiastic and big-picture conversations.
D. Building Empathy and Mutual Respect: When team members understand each other's DiSC profiles, it fosters a sense of empathy. Recognizing that each profile has its strengths and challenges can lead to mutual respect, where members value the diverse contributions of their peers.
E. Tailored Team Building: With insights from DiSC, team-building activities can be customized to address specific dynamics of a group. For instance, if a team has predominantly 'D' and 'i' profiles, activities can be designed to enhance collaboration between these two dominant traits.
The Bigger Picture
Enhancing team dynamics is not just about preventing conflicts or improving communication. It's about creating an environment where diverse personalities can come together, leveraging their unique strengths to drive collective success. It's about fostering a culture of mutual respect, where differences are celebrated, and everyone feels valued.
In this context, DiSC serves as a powerful tool, providing insights that can shape the very fabric of team interactions. When used effectively, it can transform teams from mere groups of individuals to cohesive units that thrive on collaboration and innovation.
2.

Better Role Allocation
DiSC can help identify the strengths and weaknesses of individuals, allowing business owners to place them in roles where they can shine and contribute most effectively.
The Essence of Role Allocation
Role allocation is the process of assigning specific tasks, responsibilities, and positions to individuals within a team or organization. The right role allocation can lead to increased efficiency, job satisfaction, and overall team success. Conversely, misaligned roles can result in decreased productivity, employee burnout, and team discord.
How DiSC Facilitates Optimal Role Allocation
A. Identifying Natural Strengths: DiSC profiles offer insights into an individual's natural inclinations and strengths. For instance, someone with a high 'D' (Dominance) score might be well-suited for leadership roles where quick decision-making and assertiveness are crucial. On the other hand, someone with a high 'C' (Conscientiousness) score might excel in roles that require meticulous planning and attention to detail, such as research or quality assurance.
B. Aligning with Team Needs: By understanding the DiSC profiles of existing team members, leaders can identify gaps or overlaps in skills and behaviors. This can guide hiring decisions, ensuring that new additions to the team complement existing dynamics and fill necessary roles.
C. Enhancing Collaboration: Knowing the DiSC profiles of team members can help in pairing individuals for collaborative projects. For example, pairing an 'i' (Influence) profile, who is naturally persuasive and enthusiastic, with a 'C' profile, who is detail-oriented, can lead to a balanced approach to tasks that require both big-picture thinking and meticulous execution.
D. Personal Growth and Development: DiSC doesn't just highlight strengths; it also sheds light on areas of growth. By understanding these areas, leaders can allocate roles that challenge individuals to step out of their comfort zones, fostering personal and professional development.
E. Flexibility in Role Evolution: As businesses evolve, so do their needs. Regularly revisiting the DiSC profiles of team members can guide role reallocations, ensuring that as the company grows and changes, roles are adapted to best suit the current landscape and team composition.
The Broader Impact
Beyond just task allocation, the right role placement can have profound effects on an individual's sense of purpose, motivation, and commitment to the organization. When employees feel that their roles align with their natural strengths and inclinations, they are more likely to be engaged, motivated, and invested in their work. This not only boosts individual performance but also contributes to a positive team culture and overall organizational success.
In this context, DiSC emerges as more than just a personality assessment tool. It becomes a strategic instrument that, when used effectively, can align the aspirations of individuals with the goals of the organization, leading to a harmonious and productive work environment.
3.

Improved Communication
Understanding an employee's DiSC profile can help managers communicate more effectively with them, tailoring their approach based on the employee's preferences and tendencies.
The Significance of Communication
Communication is the lifeblood of any organization. It's the medium through which ideas are shared, decisions are made, and relationships are built. Effective communication can lead to increased understanding, collaboration, and success. In contrast, poor communication can result in misunderstandings, missed opportunities, and conflicts.
How DiSC Enhances Communication
A. Understanding Communication Styles: Each DiSC profile has its unique communication style. For instance, 'D' (Dominance) individuals tend to be direct and to the point, while 'i' (Influence) individuals might use a more enthusiastic and persuasive approach. Recognizing these styles can help team members tailor their communication to resonate with their audience.
B. Anticipating Potential Misunderstandings: By being aware of the different DiSC profiles within a team, members can anticipate areas where misunderstandings might arise. For example, a 'C' (Conscientiousness) individual's preference for detailed, data-driven discussions might clash with an 'i' individual's preference for high-level, enthusiastic exchanges. Foreseeing these differences allows for proactive measures to bridge communication gaps.
C. Facilitating Feedback: DiSC can also guide the feedback process. Knowing how each profile gives and receives feedback can lead to more constructive and effective feedback sessions. A 'S' (Steadiness) individual, for instance, might appreciate a more gentle and supportive feedback approach, while a 'D' individual might value directness.
D. Promoting Active Listening: Understanding DiSC profiles can foster active listening, where team members genuinely seek to understand the perspectives of their colleagues. Recognizing that each profile has its unique way of processing and sharing information encourages members to listen more attentively and empathetically.
E. Enhancing Non-verbal Communication: Communication isn't just about words. Body language, tone, and facial expressions play a significant role. By understanding the tendencies of different DiSC profiles, team members can better interpret non-verbal cues, leading to richer and more nuanced interactions.
The Ripple Effect of Effective Communication
When communication flows seamlessly within a team, it creates a ripple effect. Tasks are executed more efficiently, conflicts are resolved more amicably, and innovation thrives. Team members feel heard and valued, leading to increased trust and collaboration.
In this context, DiSC is not just a tool for understanding personalities; it's a roadmap for navigating the complex landscape of human interactions. By providing insights into individual communication preferences and tendencies, DiSC empowers teams to communicate more effectively, harnessing the power of diverse perspectives to drive collective success.
4. Reduced Turnover
Hiring individuals whose personalities align with the company's culture and the roles they are placed in can lead to increased job satisfaction and, consequently, reduced turnover.
The Importance of Correct Interpretation
While the advantages of using DiSC are clear, it's crucial to understand that merely reading the report is not enough. Here's why:
- Beyond the Labels: It's easy to pigeonhole individuals based on their DiSC profiles. However, every individual is unique, and while the DiSC assessment provides valuable insights, it doesn't capture the entirety of a person's personality.
- Context Matters: The way an individual behaves in one situation might differ from another. For instance, a person with a high Dominance score might display assertiveness in a team meeting but could be collaborative and open-minded in a one-on-one setting.
- Continuous Learning: People evolve, and so do their personalities. Regularly revisiting and reassessing team members' DiSC profiles can provide updated insights and help in realigning roles and responsibilities.
To truly harness the power of DiSC, business owners should consider consulting with experts who can guide them in interpreting the results effectively. This ensures that the insights gained from the assessment are used to build stronger, more cohesive teams.
The Future of Team Building: A Fusion of Skills and Personalities
In the intricate dance of team building, where every step and move counts, business leaders are realizing that the rhythm of success is set not just by skills but also by the unique personalities that each member brings to the table. It's a delicate balance, where technical prowess must harmonize with individual temperaments to create a symphony of productivity and innovation.
The DiSC assessment, among other personality tools, serves as a compass in this journey. It provides a window into the intricate world of human behavior, shedding light on how individuals think, react, and collaborate. But, as with any powerful instrument, its true potential is unlocked only when wielded with precision and understanding. It's not just about gathering data; it's about interpreting it in the context of the team's goals, the company's culture, and the ever-evolving challenges of the business landscape.
Moreover, the dynamic nature of teams demands that these insights be revisited and recalibrated regularly. As teams grow, evolve, and face new challenges, the insights from tools like DiSC can guide leaders in making adjustments, ensuring that the team remains aligned and cohesive.
In conclusion, as we navigate the future of work, where the lines between skills and personalities are becoming increasingly blurred, the emphasis on holistic team building has never been more critical. For forward-thinking business leaders, the message is clear: embrace the power of personality assessments, understand their depth, and apply them with care and insight. In doing so, they not only set their teams up for success but also position their businesses at the forefront of innovation and excellence.
---
Schedule a 30 minutes complimentary strategy call. This FREE, 30-minute consultation is all about value. No pie-in-the-sky. No generic ideas. No hard sell. Just straight-forward analysis and a plan to build the business of your dreams.
We will:
Review your marketing and sales chops…

Evaluate your team-building skills…

Discuss your gross and net profitability…

Explore your business transfer readiness…